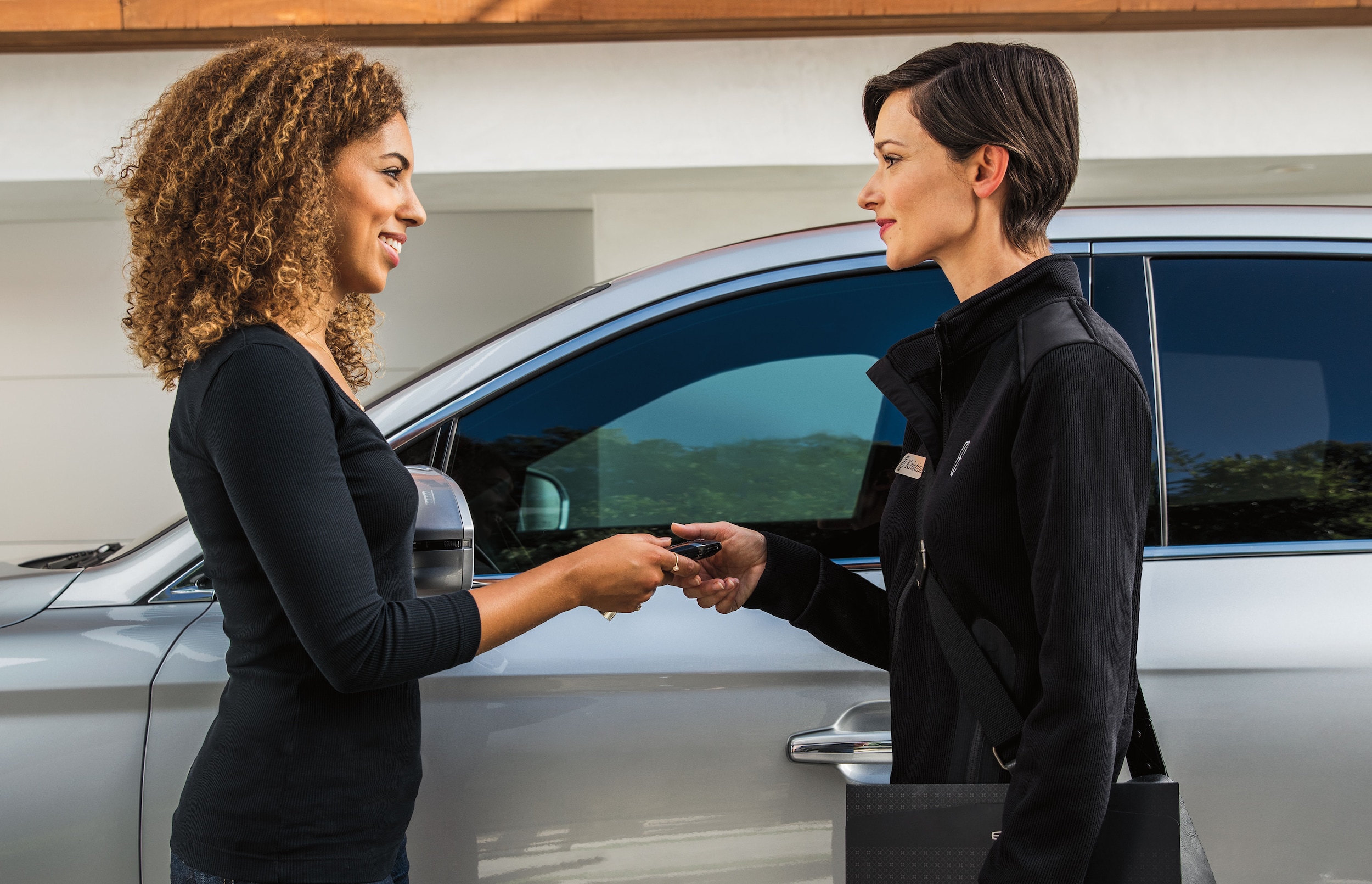 Getting regular maintenance done on your Lincoln has never been easier. With pickup and delivery in the Fort Worth area, you don't have to spend your valuable time waiting at the dealership. When you need to bring your Lincoln in for service, access The Lincoln Way™ App to contact your personal concierge and schedule pickup and delivery.
Schedule Pickup and Delivery on Your Terms
When you schedule pickup and delivery, you get to choose the time and place where we will deliver your loaner Lincoln and take your Lincoln into the shop for service anywhere between Plano and Waxahachie and beyond. Scheduling this service takes just a few minutes with the touch of a finger. At Planet Lincoln Dallas Love Field near Arlington, TX, our service advisors are available to make your pickup and delivery luxury service as seamless and effortless as possible. When service in completed on your vehicle, our dealer designated drivers will deliver your freshly washed vehicle and take your loaner back to the dealership.
Stay Informed with Convenient Texts or Emails
Your time is valuable to us, so we keep you informed every step of the way so you don't have to spend time wondering when your vehicle will arrive. You can choose your contact preferences from the app, and we will let you know when our designated driver is on the way. You can specify the exact location you want them to leave the loaner, like in the driveway or garage, and let them know which entrance to use so you can sign any required paperwork and trade keys. While your vehicle is in the shop, we will provide updates and notify you of any issues that may need addressing. Once the work is complete, our driver will send an alert letting you know your vehicle is on the way.
Experience the Luxury of Seamless Ownership at Planet Lincoln Dallas Love Field
Check out all the benefits of Lincoln ownership in the Grapevine, TX area, and learn more about pickup and delivery on our website or contact our specialists today.